BOLD JOURNEY
Interview - Meet Angelika Andrzejewska. How did you develop a strong work ethic?
Angelika on developing strong work ethic as an architect & interior designer.
May 2, 2023
HIGH LINE Open Studios
Chelsea 2022
Angelika's When in the West project public exhibition during the annual event NYC Fall Art Preview organized by West Chelsea artists to open their studios to the public,
date: 22-23 October, 2022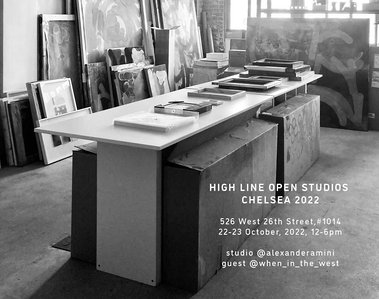 AWARD 'Outstanding Personality in Architecture'
Recipient of the award 'Outstanding Personality in Architecture' (Wybitna Osobowość w Architekturze) in XVII Polish Businesswoman Awards of 2022.
Interview with Angelika published in the BusinessWoman&Life magazine (September, 2022 edition).
XVII Polish Businesswoman Gala held in Warsaw, Poland September 15th 2022.
Wallbeing
On-line poster shop, featuring When In The West series with her illustrations.
SARP
The Association of Polish Architects
active member
AIA
The American Institute of Architects
active member
AIAS
The American Institute of Architecture Students
active member